Use this Honey Lime Vinaigrette recipe as a marinade for grilled chicken or seafood, or as a dressing for your next salad. Fresh and delicious!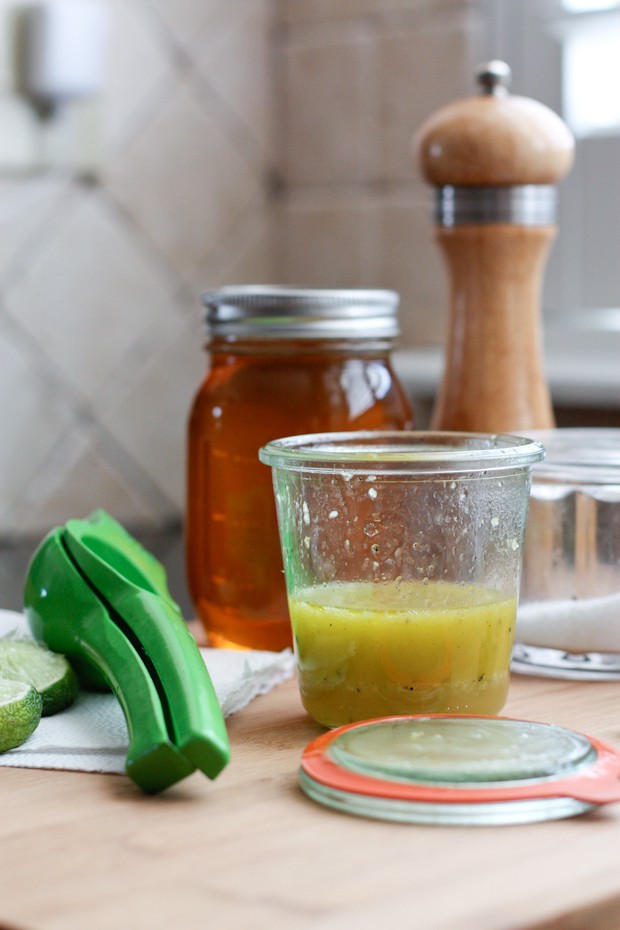 I don't know about you, but I'm ready to get back in the salad again. Although soup really is one of my g0-to favorite ways to fill up (any time of the year), salads are high up on the list as well (if you've been reading my blog for a while then you probably know how much I love salad by now!). Old Bay Salmon CakesRemaining Time -0:57
Obviously fresh salad ingredients are important when getting back into the salad making mood. For me, the salad dressing is equally important. Although I do occasionally pick up a bottle of dressing from the store, I find that I am more into eating salads when I make my own dressing at home. It tastes better that's for sure and once you get back into the habit of making them, they truly are simple as can be.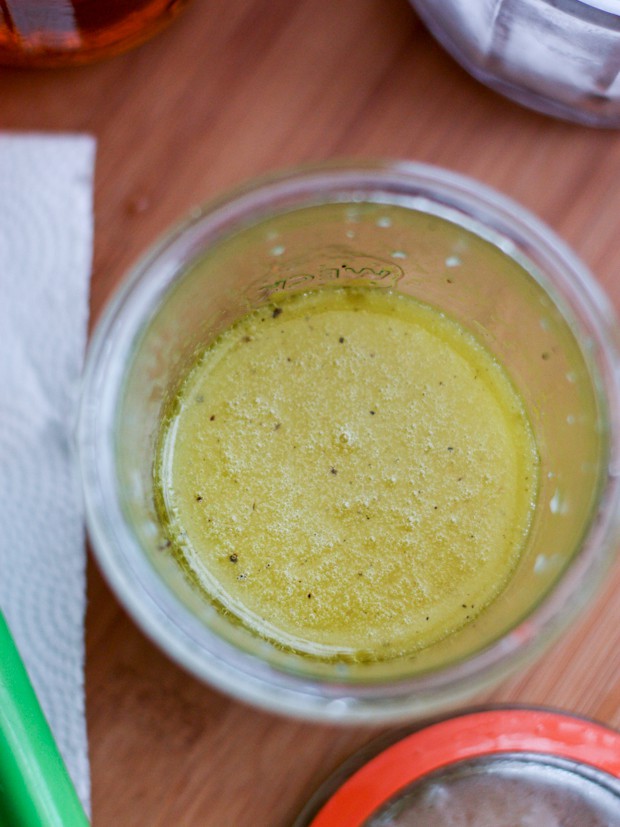 How do you store homemade vinaigrette?
This is probably one of the most asked questions I've come across when it comes to homemade salad dressings. It's best to store homemade dressing in a sealed container in the refrigerator. I like to use up my salad dressing within 3-4 days while it's fresh, but it should be fine refrigerated up to a week.
Always shake up the dressing in the container to mix up the ingredients well before serving. If oil solidifies while in the fridge (sometimes oil can do that when it's cold), just let it sit out a bit to get to room temperature and shake it up well.
I love to use small jelly jars to make and store my vinaigrettes in. You can find them at Target or Walmart and usually at hardware stores too. Of course, you can look on Amazon as well.
You could easily use this vinaigrette as a marinade for chicken or to drizzle over broiled fish and serve with Cilantro Lime Vegetables and Fiesta Lime Rice for a light meal.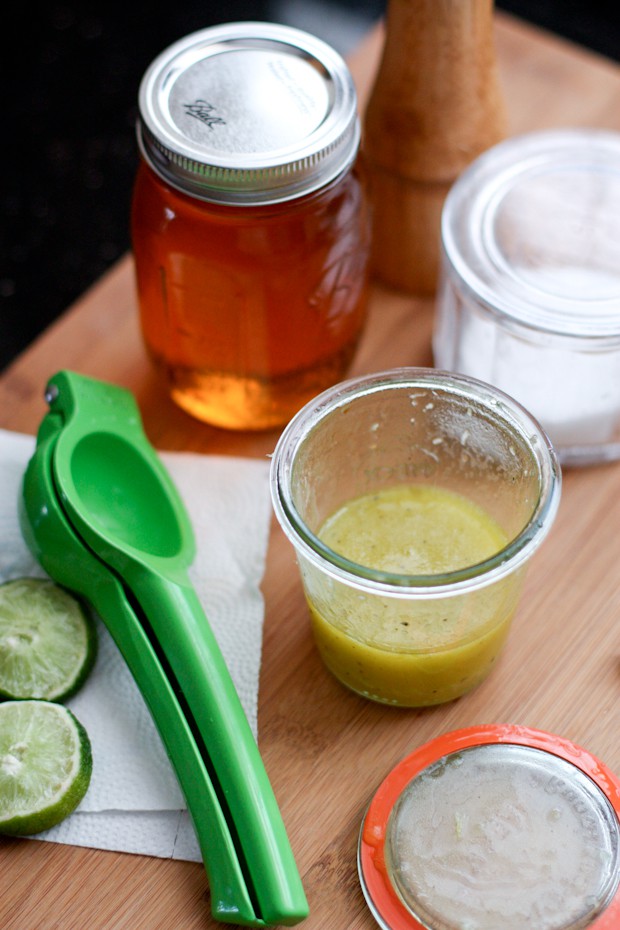 This homemade citrus dressing is guaranteed to get you back into the salad making mood again, it really will. And if you are in a part of the country that is cold and covered in snow, I promise it will brighten up any winter blues that might be starting to settle in.
Enjoy!
Use this Honey, Garlic and Lime Vinaigrette as a marinade for grilled chicken or seafood, or a dressing for your next salad. Fresh and delicious!
---
Ingredients
1/4 cup fresh lime juice
1/4 cup olive oil
1 tablespoon honey
1 garlic clove, pressed or finely minced
pinch coarse salt and pepper
---
Instructions
Add all ingredients into a jar. Shake until combined.